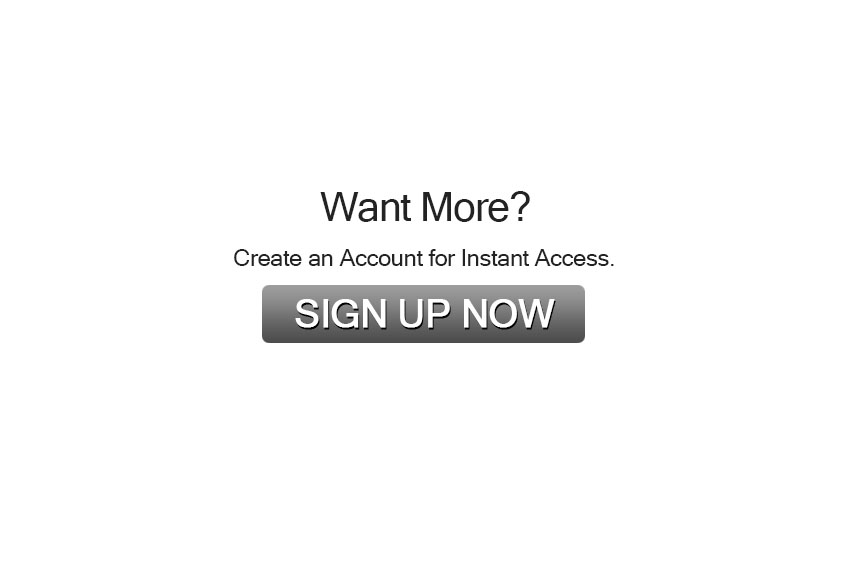 Rope Tying
Dad was right about joining the Scouts. He told me I'd have experiences I'd never forget. He talked about halcyon days, the pine-scented air, the sense of camaraderie... What he didn't mention was the sex! And now, of course, I'll never be able to look at my Dad in the same way again! If it was anything like as raunchy in his day as it is now… Woh!
Scoutmaster Angus tells ...
Read more
Scoutmaster Angus tells me I'm already a promising Scout. He also tells me I've got a bigger dick than most of the other boys. I'm also much taller, so he's encouraging me to explore my natural dominance. That's what he calls it, anyway. I'm trying my hardest to please him and figure I'm doing pretty well. When I came to camp for the first time, I guess I was really quiet and nervous. Now I've realized that shy boys get nothing. It's the confident boys who call the shots and get what they want…
And I want Ian real bad. He's so cute. He's quite short and small but he looks so adorable in his uniform. I could tell he was into me. The other day, we went into the forest to gather wood for the bonfire. We both needed to pee and I could see him looking at my dick, so I threw him against a tree and fucked him. It felt amazing.
This afternoon, the two of us went back into the forest to practice rope-tying. Scoutmaster Angus tells us it's a skill we all need to hone and to please him we should practice it as often as possible. It struck me today that there's something quite naughty about rope. With the right set of knots tied in the right kind of places, you could entirely incapacitate someone and basically do what you wanted to them!
You should have seen the look on Ian's face when I tied him up against a tree! He did not see it coming! It only took a couple of ropes around the chest and the legs and he was like a turkey trussed up for Thanksgiving! I played a really cool prank on him by pretending to walk away. He'd never have got himself free. He looked mad as hell!
Obviously I came back, but instead of untying him, I pulled his shorts down! I was gonna smack his little booty like a bad boy, but it looked way too inviting. I just had to have it again!
We started kissing and I yanked his head to the side so I could get in there without having a face full of tree bark! As we kissed, it struck me that Ian had probably been playing with Scoutmaster Angus as well. I guess the jock said it all. Angus gave me a remarkably similar one the first time we made out. I felt a little pang of jealousy. I know The Scoutmaster likes some of the other boys, I've even played around with him and someone else, but there's always that irrational thought of what it would be like to be the one he doesn't share. He's such an amazing guy.
Thinking about The Scoutmaster definitely made me channel him! I slapped Ian's butt cheek, dropped to my knees and got my tongue real deep into his hole, just like Scoutmaster Angus does. I wanted to get it good and wet and nice and ready. Ian was obviously having a good time, groaning and moaning and all that, still tied to the tree! Jeez, that made me feel horny!
I must have been channeling The Scoutmaster a little bit too effectively because I suddenly heard his voice! It near as hell made me jump! "What's going on here?" That's what he said. I couldn't tell if he was pissed. Perhaps I'd taken the dominance a bit far? Perhaps rope technique needs to be reserved for putting up tents or tethering boats?
He made it clear pretty quick that he was actually quite pleased with me. "Looks like you're getting him ready for me," he said, winking. I grinned and kept pushing my tongue as far as I could into Ian's little hole while the Scoutmaster got his giant dick out.
He walked over, not taking his eyes off of me, before pulling down my shorts and rubbing my dick. He may be more than twice my age, but Scoutmaster Angus is hot as hell! Hairy, stocky, masculine. He knows all the moves and always has something new up his sleeve. At one point he wiped a little bubble of pre-cum off of the end of my dick, then pushed it into my mouth before kissing me passionately. It felt so intimate and special. I felt like his boy.
I couldn't quite believe it when Angus told to me to fuck Ian! I genuinely thought he'd want to do it himself - or at least have first dibs!
I lined my cock up with Ian's ass, and pushed myself inside real fast. My dick slid in like a warm knife goes into butter! Ian took every inch of me, almost hungrily, before gripping all those internal muscles around my shaft!
I kept looking over at Scoutmaster Angus. We had a real thing going. Proper eye-contact. He kissed me as I fucked Ian. I guess I wanted to fuck fast and hard, but because Angus was there, I tried to take things more slowly. I've seen him fucking boys a few times now, and he always takes it quite steadily. He sort of grinds his dick into them and never rushes.
He told me to pull out so that he could take over. I think he might have been aware that I was about to blow my load! It was good to watch him fucking Ian. I made a few mental notes about how effective certain strokes are. One day I wanna fuck like that!!
We tag-teamed for a bit. He pulled out. I went back in. I pulled out. He took over. I found myself pummelling Ian a bit harder and faster every time I got back inside him. I genuinely couldn't help myself. Besides, I liked the hollow, slapping noise my balls were making as I slammed myself into his solid ass.
I was still fucking Ian when The Scoutmaster suddenly shot his load. He didn't give much warning, but I had the sudden impulse to pull out of Ian so that Angus could cum all over my dick. The idea was really sexy in my head but so much hornier in reality. He coated my dick with his spunk pretty well, so I pushed it back into Ian's ass, all covered in Scoutmaster juice. It suddenly felt more loose and slippery up there. Like someone had squirted oil.
I knew I was going to cum, and I knew it was going to be a big, watery load, so I pulled out to show Scoutmaster Angus. I thought he'd like it, and he seemed to! I really did shoot big: all over Ian's pale, white ass cheek.
The Scoutmaster pulled his shorts back up and walked away, telling me to untie Ian and return to camp as soon as possible. He made it sound a bit like he was angry, but I knew he wasn't. He was proud of me, but that needed to be our little secret. I'm going to have to find ways to make him even prouder in the future…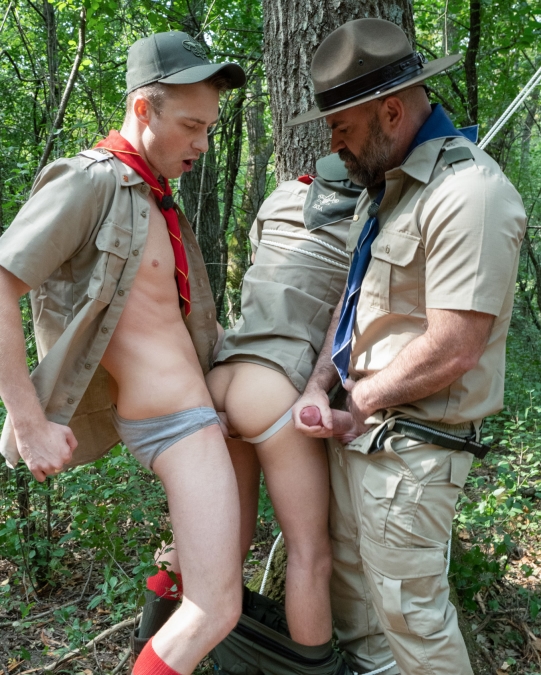 Scout Cole is a model for others to look up to. Tall, handsome, well educated, fit, knows his knots, and gets along great with scouts and scout leaders alike. The older men know they can trust Cole to lead in their place, often putting him in charge of smaller adventures with newer scouts. He's handy with a compass and rope, making him a natural when it comes to hiking in the great outdoors. Beneath the well decorated uniform is a well developed young man, with not only a warm, friendly spirit, but a big cock as well!
Ian is shy socially, but has never been one to shy away from a challenge, especially a physical one. In fact, he often sets the example for other boys his age. This is what brought him to the attention of the Elite Scouts. Ian's actions set an example for other boys his age even before joining cub scouts. His mischievous smile belies a true motivation for service and obedience, and he is exactly the kind of material his new leaders have been looking to add to the ranks of respectful, well-trained, and responsible boys. And his perfect little bubble butt hasn't escaped the notice of the older men who will guide the boy in the more intimate details of serving his fellow man, not just in deed but in all aspects of healthy physical development.
Scoutmaster Angus has an eye for boys who will perform well as Elite Scouts. That's why he's always there to give them a helping hand, a word of advice, or a firm command. These young men arrive thinking they understand what scouting is all about, and it's his job, the job of a scoutmaster in The Order of Elite Scouts to take them beyond what they've previously done. He must train them for more. And everyone agrees, when it comes to taking young boys in hand, no one is better than this scoutmaster. He loves being a father figure to many of the young scouts he works with each year, hoping they know that they can come to him for any reason. With his big, furry chest, beard with hints of salt and pepper, and massive muscular frame, he's often seen as a big muscly teddy bear. And while he's happy to pat their butts as they achieve new awards, most of them can't help but wish for more. Indeed neither can he.